The US Soccer Soccer Coaching Education Program is designed to benefit coaches of all levels. The main components of the program are formal certification courses and special topics clinics. The Coaching School Instructors are nationally licensed professionals who have been selected based on their qualifications and experience as coaches and educators.
The Coaching Resources section of the Georgia Soccer website has a number of manuals, videos and articles that cover a broad range of topics on player development.

All affiliated clubs can request to host courses, seminars and clinics.
Please read the information below and contact Kostas Hatzikoutelis, Director of Coaching . 
---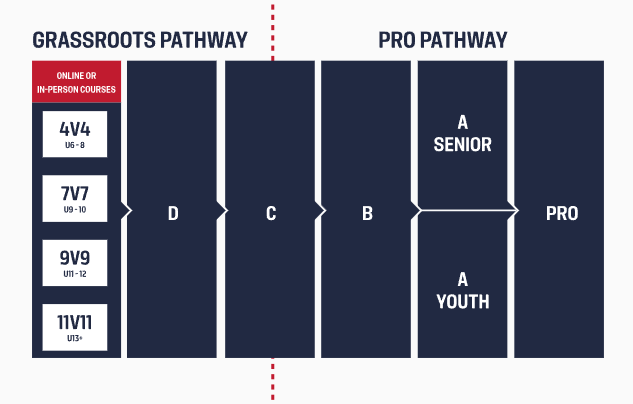 US Soccer License Pathway

U.S. Soccer is committed to providing all coaches, from beginner to advanced, with education tailored to their experiences and the needs of their players. The Coaching License Pathway consists of a series of courses designed to meet the specific needs of a coach at every step of the way. U.S. Soccer believes education is a journey, and our goal is to provide the necessary tools, guidance, and mentorship a coach requires.
Coaching Course FAQ
---