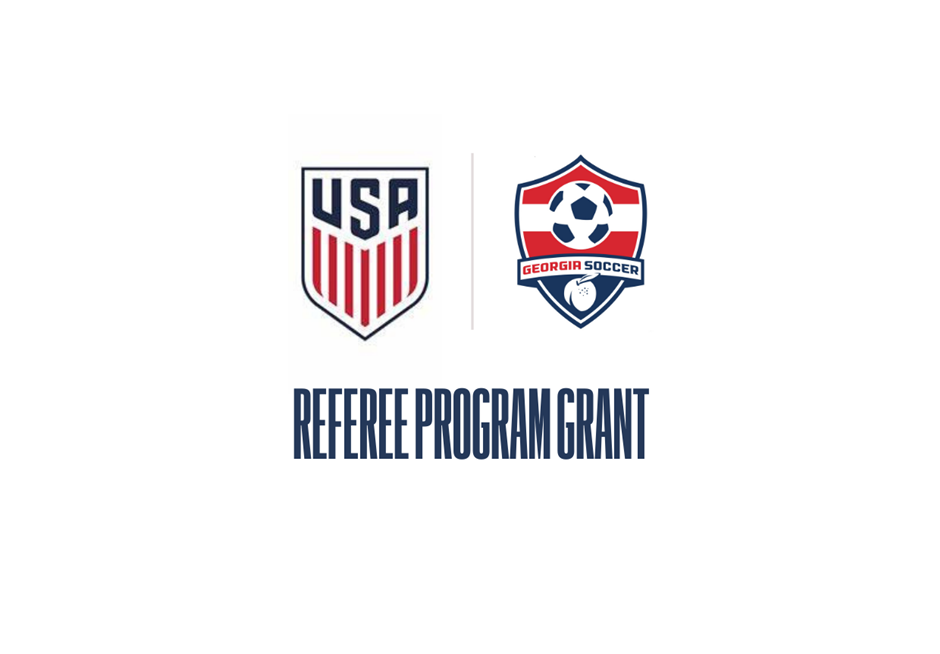 GEORGIA SOCCER ANNOUNCES INNOVATE TO GROW REFEREE RECRUITMENT AND DEVELOPMENT INITIATIVE
ATLANTA, GA – Georgia State Soccer Association (Georgia Soccer) is pleased to announce it is the recipient of a US Soccer Innovate to Grow grant in the amount of $276,000. This grant will subsidize a three-year referee recruitment, development and retention program that member Clubs & Leagues of Georgia Soccer will benefit from. Each year we will add five hundred (500) new referees who will be granted full subsidy; their certification, uniform and background check will be fully covered by this grant.
The initiative will be called Positively Soccer and tackle several key challenges our member Clubs and Leagues are facing to recruit, develop and retain referees. Along with the subsidy of five hundred (500) referees, member Clubs & Leagues enrolled in the initiative will be given support through a referee mentorship program offered by the State Referee Committee and Clubs & their Assignors will be given tools to develop a Club wide referee program to continue to develop young referees.
"The Innovate to Grow Grant is a game changer for Georgia Soccer. The decline in referees is a nationwide problem and we at Georgia Soccer now have a solution. We all know too well the challenge of recruiting & retaining referees. Now, Clubs, Coaches, Parents, Players and Referees will all be part of creating a positive environment where we can all thrive. This funding will support the development of 1,500 new referees in the next 3 years. We encourage our member Clubs & Leagues to enroll in the program and to educate their members and community about the benefits of being a referee and create a positive culture and work environment for referees." Laura Halfpenny, Executive Director at Georgia Soccer.
This is a Club & League based program. Enrollment for the 2022-23 Season is open and closes Friday, August 19, 2022. A Kickoff meeting will occur once all applications have been reviewed and approved. The program officially starts September 1, 2022.
Review the Club criteria and enroll today.
About Georgia Soccer
Georgia Soccer is the authorized state youth and adult association for Georgia within the United States Adult Soccer Association, United States Youth Soccer Association, and through them is part of the United States Soccer Federation (USSF). Also, Georgia Soccer serves as the official National State Association of USSF making it responsible to act on behalf of USSF and provide licensing courses for coaches and certification courses for referees. In turn, the United States Soccer Federation is the recognized national soccer association within the Federation International de Football Association (FIFA), the worldwide governing body for soccer. Essentially, we serve affiliated member organizations throughout Georgia in both program and administrative support activities.