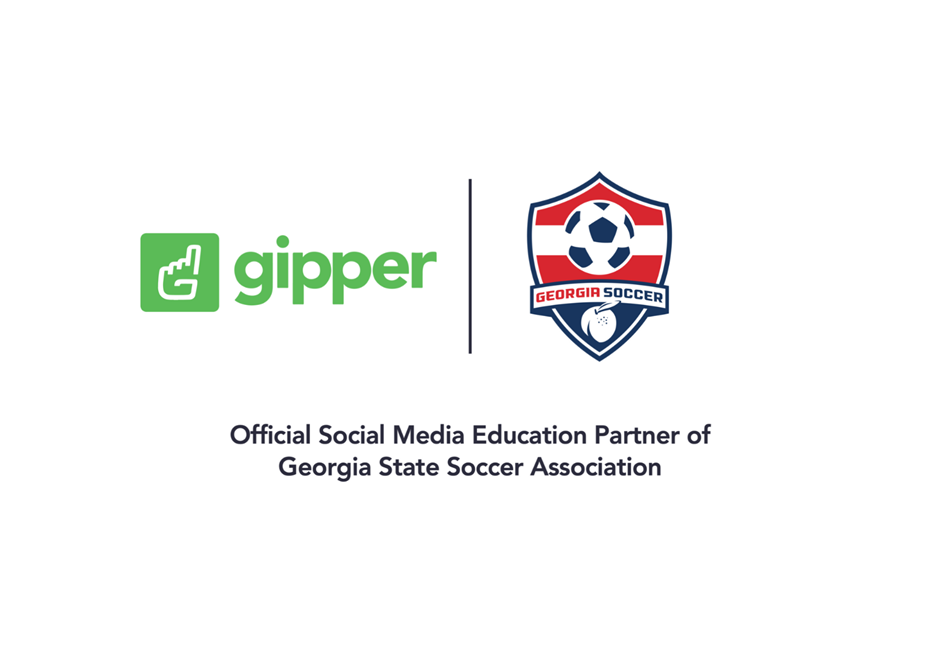 Today Gipper Media, Inc. (Gipper) the leading social media content creation and management platform for sub-professional sports, and Georgia State Soccer Association (GSSA), the authorized state youth and adult soccer association for Georgia, announced a partnership to provide clubs with tools and resources to streamline their social media.
With access to a wide range of ready-made templates that can be customized in seconds, on any device, and without needing any design experience, program administrators and coaches will be able to create and share more social media content than ever. As part of the partnership, GSSA member clubs will receive professional development from the Gipper team in an effort to educate them about social media best practices and will be provided affordable access to all Gipper plans. Clubs will be able to leverage Gipper to help drive participation, engage their community and fans, amplify their athletes, and drive revenue through sponsors.
"We are thrilled to announce that we are taking steps to enhance our digital marketing strategies and provide even greater support to our member clubs." said Laura Halfpenny, Executive Director of Georgia State Soccer Association "By partnering with Gipper, we are equipping our clubs and leagues with the latest tools and services to take their digital presence to the next level. This investment in our clubs' and leagues success is a testament to our ongoing commitment to their growth and development."
Gipper provides access to a wide range of ready-made templates that can be customized in seconds, on any device, and without needing any design experience. GSSA affiliated clubs can now create and share more content than ever to promote their athletes and continue growing their programs.
"We are absolutely thrilled to sign this partnership with the Georgia State Soccer Association" said Matthew Glick, Founder & CEO of Gipper. "Social media offers a massive opportunity for sports clubs nationwide. However, clubs are often limited on time, resources, and expertise – which makes maximizing social media difficult. Gipper allows them to save time, while creating professional sports graphics to better grow their program's brand, promote their athletes, showcase highlights, engage stakeholders, and drive revenue. We are excited to work with GSSA to expand our reach as the leading social media graphics solution platform in the industry."
About Gipper:
Gipper supercharges digital storytelling for sports organizations of all sizes. Our platform helps athletic administrators and coaches create professional-looking sports graphics in seconds for use on social media, websites, and signage. Gipper empowers sports professionals to connect with their communities in a way that increases engagement, fosters brand affinity, fuels talent acquisition, and drives sponsorship opportunities.
About Georgia State Soccer Association:
Georgia Soccer is the authorized state youth and adult association for Georgia within the United States Adult Soccer Association, United States Youth Soccer Association, and through them is part of the United States Soccer Federation (USSF). Also, Georgia Soccer serves as the official National State Association of USSF making it responsible to act on behalf of USSF and provide licensing courses for coaches and certification courses for referees.
In turn, the United States Soccer Federation is the recognized national soccer association within the Federation International de Football Association (FIFA), the worldwide governing body for soccer. Essentially, we serve affiliated member organizations throughout Georgia in both program and administrative support activities.

Georgia Soccer Member?
Promote with Gipper: Create high-quality, visual branded graphics for your club in seconds, on any device, without needing any design experience
https://www.gipper.com/partner/GSSA