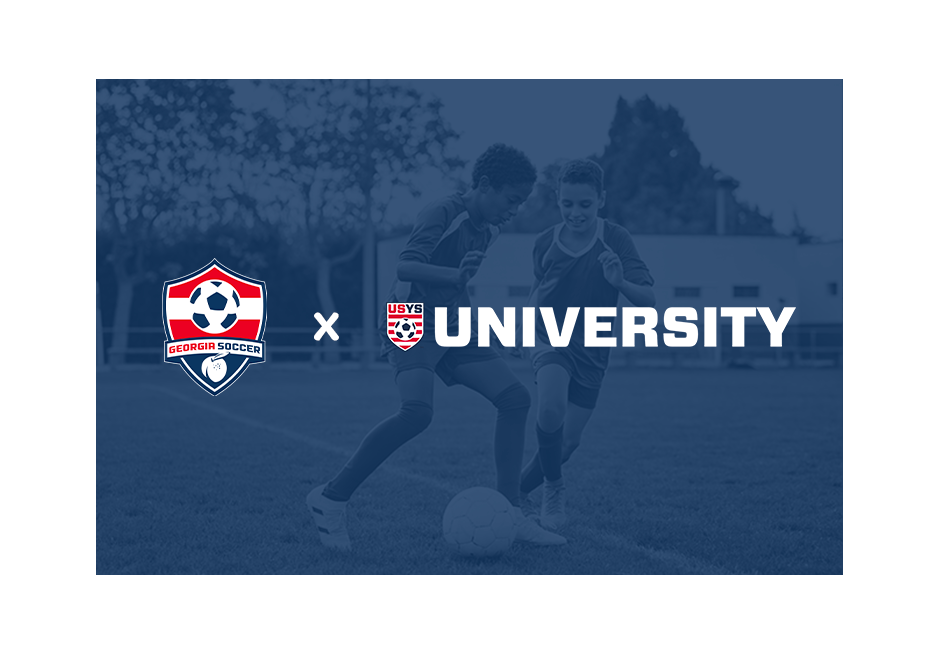 Georgia State Soccer Association US Youth Soccer Media Release
etrainu, alongside US Youth Soccer welcome Georgia State Soccer Association (Georgia Soccer), who have joined the USYS University.
The US Youth Soccer University is the first-ever gathering of educational resources designed to educate members on a multitude of subjects so they can perform better on and off the field of play.
Georgia Soccer are currently implementing their bespoke instance of the University and will make it available for members over the coming months. With a mission to promote, grow and develop soccer in Georgia, the USYS University will create educational pathways not only for youth soccer players but also for the people that impact them the most.
The University will bring together content from partners like TrueSport, Hospital for Special Surgery, Soccer Parenting, US Center for Safe Sport, Mojo and US Center for Mental Health and Sport. Alongside that, there will be a number of unique courses designed and developed by US Youth Soccer.
Georgia Soccer will leverage the national curriculum to offer a number of courses tailored to players, parents, coaches, administrators and officials.
The University has two subscription tiers, freemium which contains introductory courses and access to the platform, and premium, which also includes exclusive course content for $5 per annum. Learners will be able to sign up to the University and select the subscription model that best suits their needs.
VP Sales & Revenue at etrainu, Cameron O'Riordan said "we're looking forward to the opportunity to work alongside Georgia State Soccer to help promote, grow and develop soccer. The resources being delivered through this partnership will help grow the game for generations to come."
"Centralizing all the content from the USYS University along with what we create specifically for Georgia is a great value add for our member Clubs & Leagues. Now there is one hub for educational resources and content for all saving our members time" said Laura Halfpenny, Executive Director.
Georgia State Soccer will first promote the University to club administrators before expanding to coaches, players, parents and officials.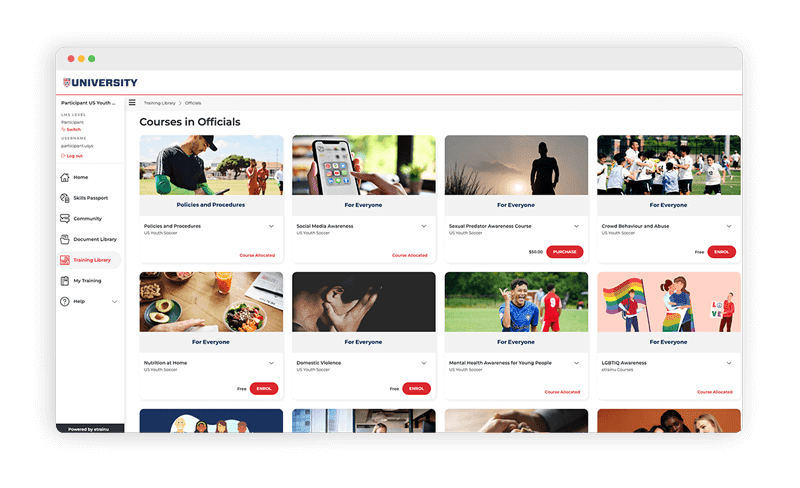 About etrainu
etrainu are global leaders in community education solutions. Through a sophisticated learning management system and engaging online courses, etrainu is building exceptional communities through education. With a number of industry leading integrations, etrainu has created an end-to-end solution for sports organizations.
etrainu's education solutions are made easy through creativity, innovation and technology, and their commitment to their sports partners is reflected in the long-term relationships they have with them. etrainu have partnered with some of the largest sports organizations in the world, including US Youth Soccer, American Youth Soccer Organization, PGA Tour, National Lacrosse League, Surf Life Saving Australia, Gymnastics Australia, AusCycling and other national governing bodies.
About Georgia State Soccer Association
Georgia Soccer is the authorized state youth and adult association for Georgia within the United States Adult Soccer Association, United States Youth Soccer Association, and through them is part of the United States Soccer Federation (USSF). Georgia Soccer serves as the official National State Association of USSF making it responsible to act on behalf of USSF and run licensing courses for coaches and certification courses for referees.
In turn, the USSF is the recognized national soccer association within the Federation International de Football Association (FIFA), the worldwide governing body for soccer. We serve affiliated member organizations throughout Georgia in both program and administrative support activities.