US Youth Soccer and etrainu launched the Welcome to Grassroots Soccer Coaching premium course for the University. The course is available for all Georgia Soccer members in the Georgia Soccer University.
‍
Coaches play a vital role in youth soccer, offering guidance and support that extends beyond the pitch. They provide valuable mentorship, teaching not only the skills of the game but also fostering important life lessons. They offer a safe and inclusive environment for children to learn, grow, and build self-confidence. Through their expertise and encouragement, coaches can inspire a love for soccer and empower youth to reach their full potential, both as athletes and as individuals.
‍
The course serves as an invaluable resource for new grassroots coaches, offering them a solid foundation to create a positive and enriching experience for their teams. It provides comprehensive insights into player motivation, enabling coaches to better understand and cater to the needs of the athletes they coach.
‍
Additionally, it guides coaches on designing enjoyable practice sessions, the importance of engaging with parents and how they can best support players on game day. By completing this course, new coaches gain the knowledge and tools necessary to create a positive and impactful experience for their team.
‍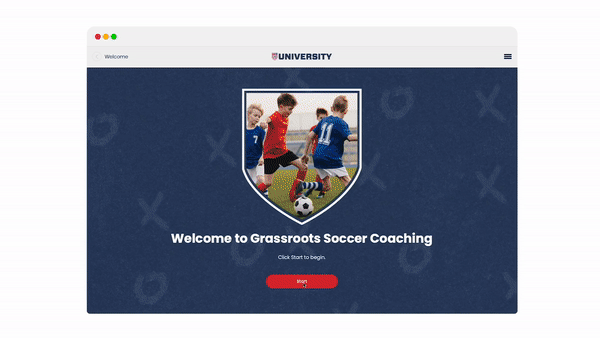 ‍
The Welcome to Grassroots Soccer Coaching course is accessible as self paced learning through the USYS University premium library. Users can sign up to USYS University for free and pay a small, $5 per year subscription for access to the premium library.
Want Free Premium Access, contact us at Georgia Soccer
‍
To sign up for the USYS / Georgia Soccer University, click here.